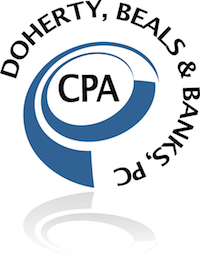 Doherty, Beals & Banks, P.C. was founded in 1948. In 1971, it was organized under the laws of the State of Connecticut as a professional corporation for the practice of independent public accounting. Doherty, Beals & Banks, P.C. is a mid-sized firm specializing in accounting and tax services with enhanced knowledge in the not-for-profit industry sector. Our services encompass nearly every aspect of financial life. We are experienced in all matters of accounting and taxation, IRS problem resolution, estate and trusts, business formation, real estate, and business sales. Our goal is to make your complex financial decisions simple. With the right combination of insight and experience, we're ready to help you accomplish your goals.
Members
Our firm has strong business relationships and access to a wide variety of resources built across years as public accountants in the Connecticut region. We pride ourselves in being a community-oriented firm with every professional in the firm providing expertise to an area nonprofit organization.
Organizational Standards
Our firm's philosophy is that service to each client is based on substantive knowledge of and specialization in the services to be provided. We are all dedicated to providing prompt and efficient service of the highest standards.
Accreditations
Doherty, Beals & Banks, P.C. is a member of the American Institute of Certified Public Accountants. All of our principals and CPA's are also members of the American Institute and the Connecticut Society of CPA's. We are licensed in Connecticut and New York.